Eat & Drink
Savor The Flavor of Costa Rica
At Isla Chiquita Glamping Hotel, dining is about much more than just food. It's an opportunity for us to gather together with friends and loved ones, savoring each other's company and our beautiful beachfront surroundings as much as we savor what is on our plates and in our glasses.
It is in this vein that we've created our two signature food and drink destinations. Sample the bounty of the ocean at Donde Tía Nora Restaurant, where we serve fresh-caught seafood complemented by seasonal, regional ingredients. Harry's Bar offers light lunch, fun tropical cocktails and a great wine and beer selection. Both Donde Tía Nora and Harry's feature al fresco seating; have a seat and admire stunning Gulf views as the breezes wash over you.
Enjoy the best of the oceanfront hotels in Costa Rica!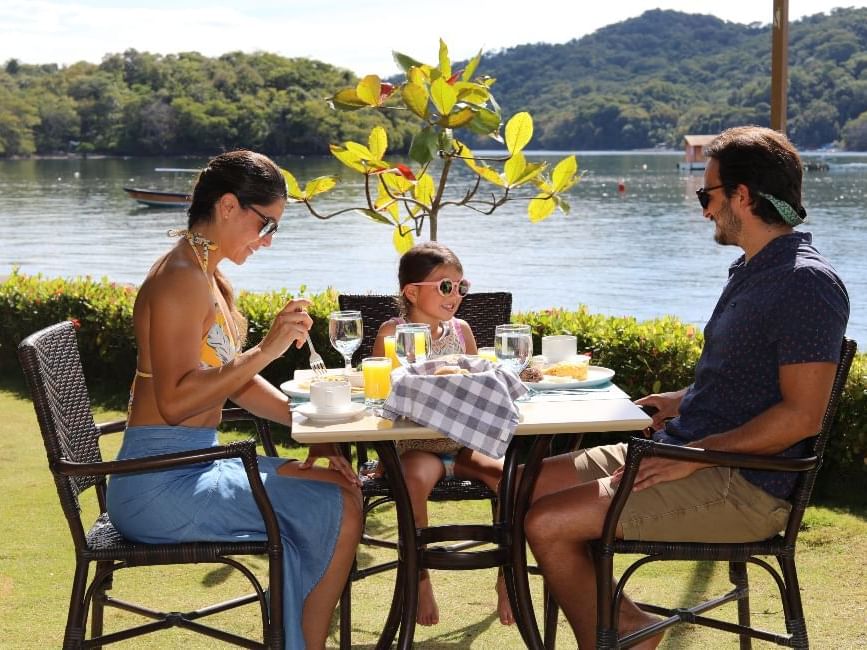 Donde Tía Nora Restaurant showcases the region's ocean bounty. Seafood lovers are in for a treat at Donde Tia Nora's!
Read more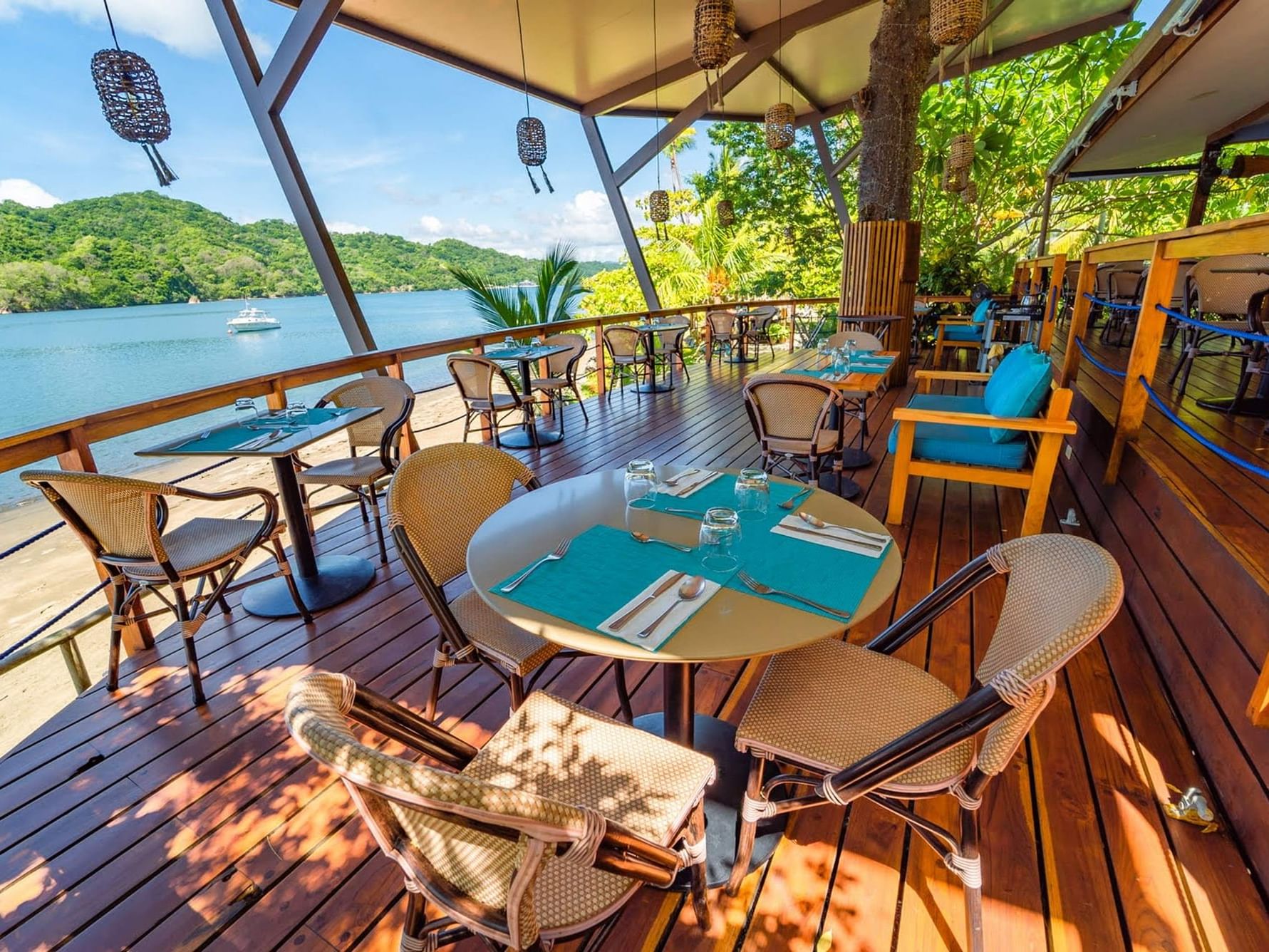 Highlighting a playful connection to the ocean and the forest, Harry's Bar & Restaurant is the perfect place to celebrate joy, bold creativity and the true essence of Costa Rica's Pura Vida.
Read more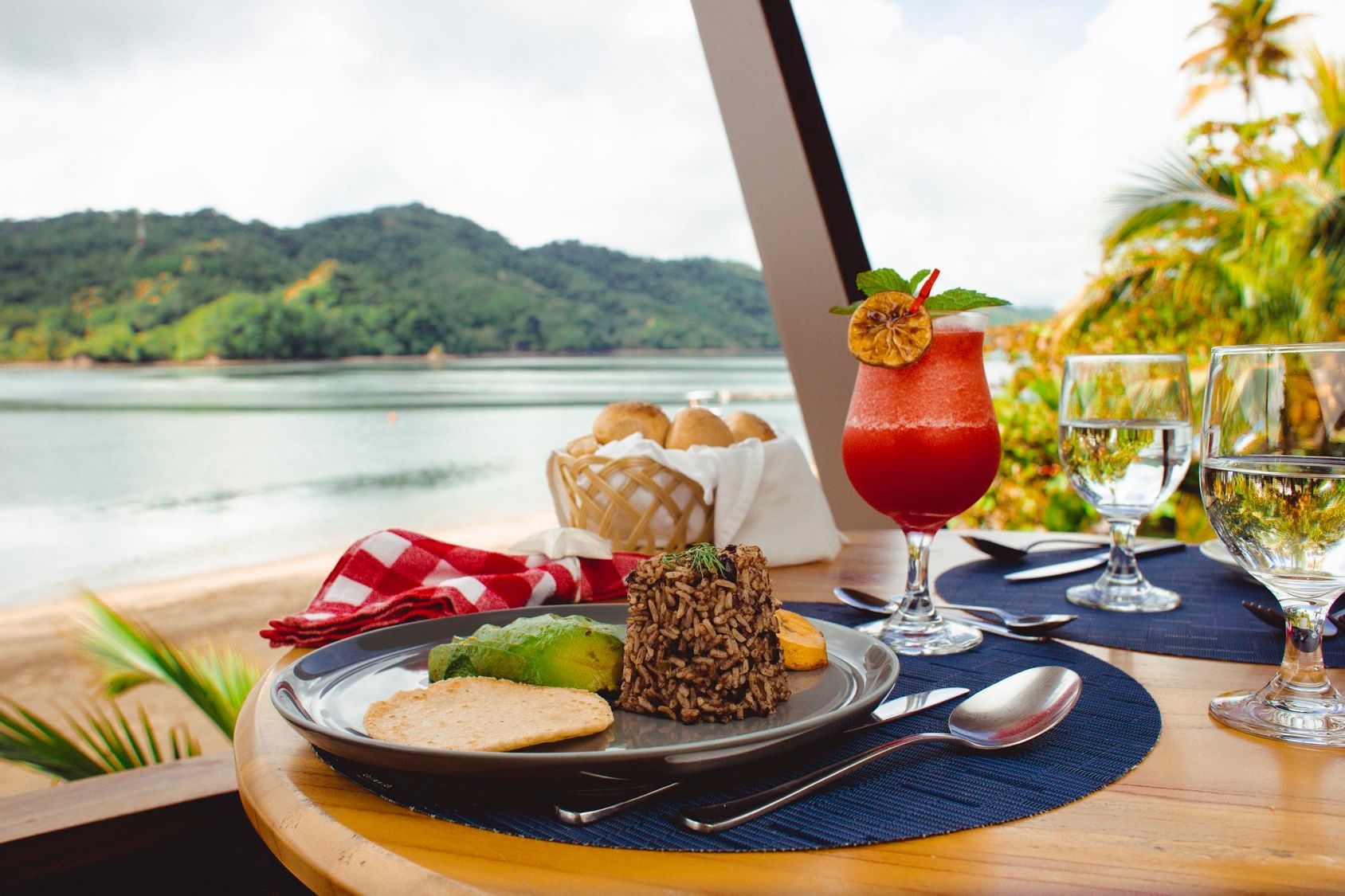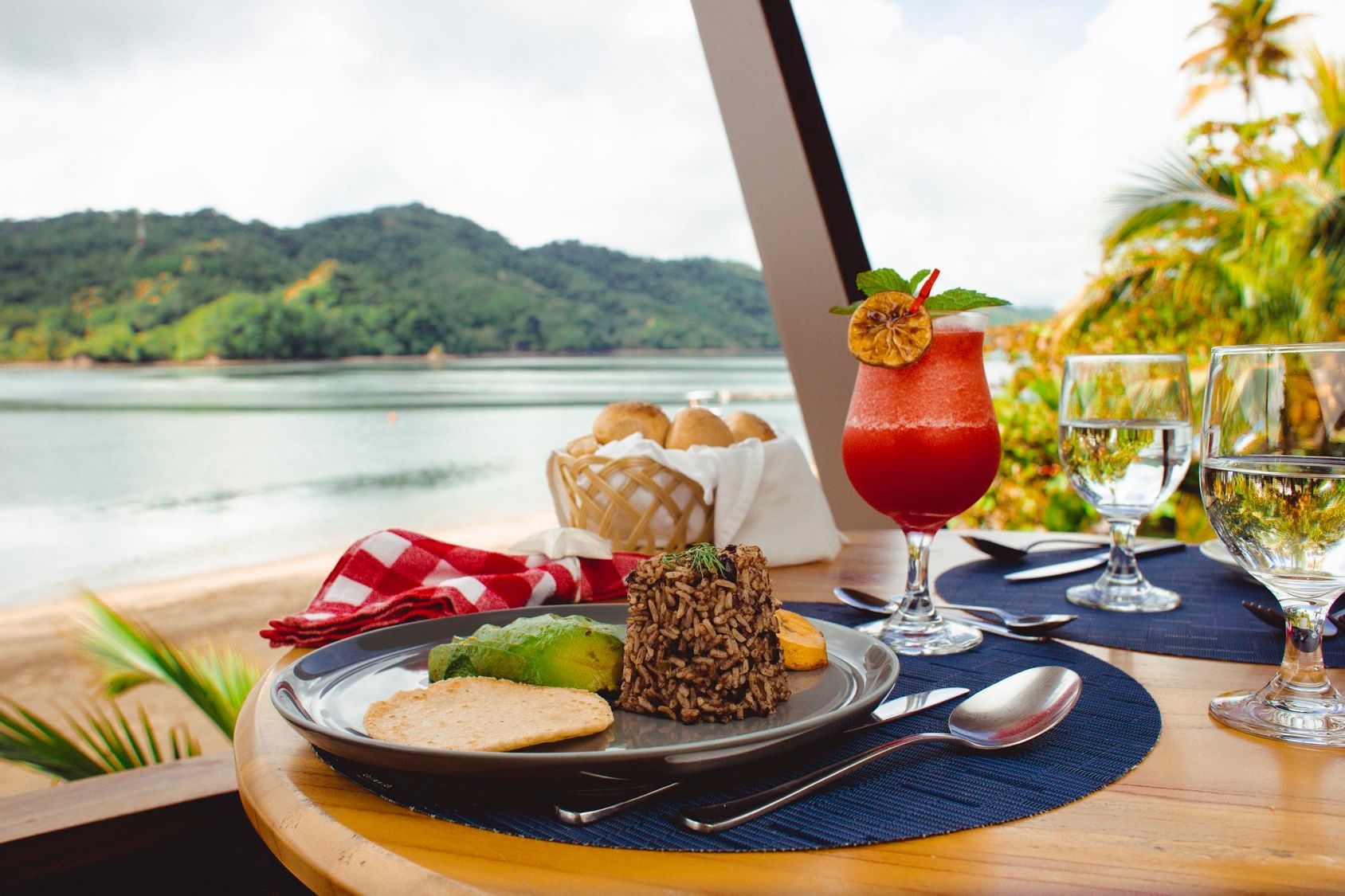 Glamping breakfast
It's the perfect way to begin your day.
Guests at our hotel also enjoy a complimentary à la carte breakfast each morning with menu items ranging from continental, American and Tico specialties to healthy options.