Treasure Island is in Costa Rica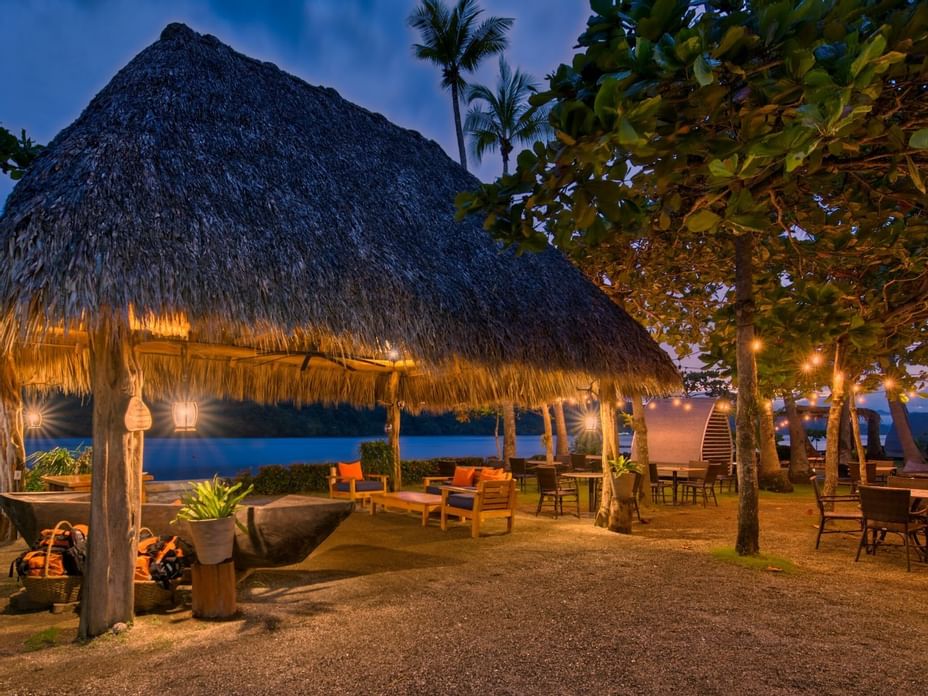 The first time I arrived to Isla Chiquita, I had flashbacks to those childhood dreams of reaching a secret island, a tiny speck of hidden treasures and wild nature. I found myself smiling, uncontrollably, wholeheartedly. Arrival alone was an experience, with palm trees waving and a dotted line of glamping tents rushing uphill. WOW!
Upon landing, the urge to run about overtook me. Feet on sand, sand on hair. All bliss! I connected immediately with the island's essence, an essence of adventure and friendship.
Isla Chiquita is set in a little corner of Isla Jesusita. For more than forty years it was a resting refuge for deep sea fishing enthusiasts after their daily adventures. Fresh catch and fresh stories were shared in full friendship. Accommodations were simple yet superbly comfortable. Nature was a generous host!
Today, a glamping concept captures the essence of adventure, friendship, and connection to the land and sea. Isla Chiquita truly dazzles. With amazing tents that provide the full comforts of a traditional hotel. I love my en suite bathroom, fully outfitted and featuring organic personal care amenities. And the viewing deck makes me lose track of time. I feel childlike wonder and look forward to a night in close proximity to nature. Tomorrow, I will seek out marvelous treasures, not in buried chests but out in the open. Kayaking over peaceful waters, trying out SUP for the first time, discovering a new favorite ceviche... And when night falls, I will hop on a boat to seek bioluminescence, a natural sparkling show where ocean water glimmers with light-emitting plankton like diminutive sunken diamonds.
Yes, Treasure Island is in Costa Rica! And my inner child found it!