Isla Chiquita's Symbiosis Trail
An engaging forest-bathing experience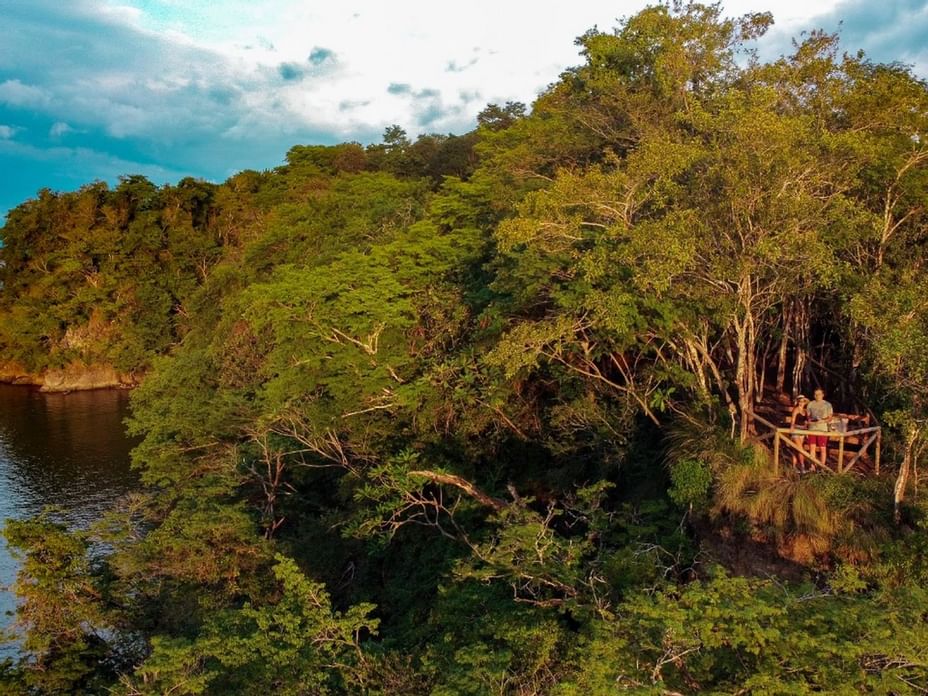 Isla Chiquita is a tiny island wonderland. Surrounded by the turquoise waters of Costa Rica's Gulf of Nicoya, this spirited destination caters to childhood dreams of finding a hidden land of secret treasures. And one indeed finds bewildering riches in the precious choreographed dance between the sea and the land.
Nature wields a special magic. Its beauty is instantly admired, and nowadays photographed and quickly shared with loved ones. But there are many layers beneath the surface, and these hold the key to deeper meaning and substance. Isla Chiquita's Symbiosis Trail is an engaging forest-bathing experience that peels away those layers, uplifting soul and psyche. It showcases the interconnected energy that endlessly flows between the island's forest and the ocean and invites us to engage in the dance. The experience takes place along a gently challenging hiking path that leads to twelve lookout points. Each is punctuated by an interpretive station that fosters thoughtful appreciations of nature's processes and our relation to them. The experience follows a mindful sequence that prompt us to cherish nature and the bonds that give meaning to our existence.
I appreciated the carefully laid out signage and the narrative that is constructed, station by station. Prompted to look for details, clues, and uniqueness I truly felt part of a cosmic treasure hunt. Kudos to the biologist and trail expert who designed this must-do experience! It truly honors Costa Rica's outstanding reputation as a champion of nature and as an innovator in providing extraordinary travel experiences. In a time where mindfulness, purpose, and connection are being celebrated, Isla Chiquita's Symbiosis Trail stands tall.