Glamping is the Best Medicine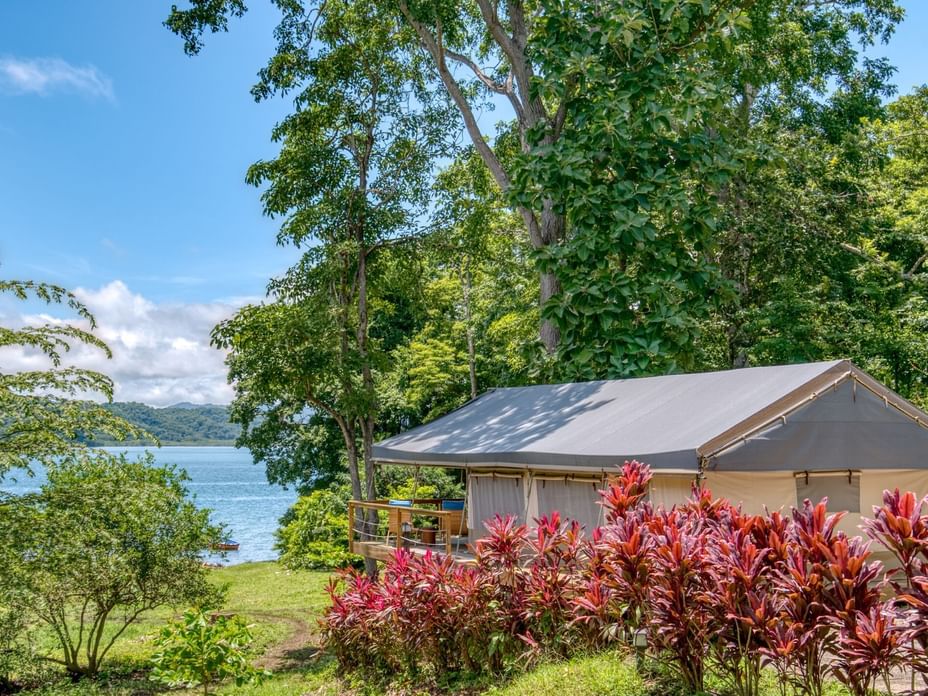 Can a glamping experience boost your health? You bet!
Glamping, or glamorous camping, is a fun trend in the world of travel and tourism. It combines the luxuries and amenities of traditional indoor accommodations with the unique experience of camping in nature. And what better place to experience this than in Costa Rica, a country known for its natural beauty and eco-friendly tourism? Isla Chiquita is a glamper's paradise that is sure to boost your wellness. Here are just a few of the health benefits of glamping in Costa Rica's Gulf of Nicoya.
1. Reduced Stress and Anxiety
Spending time in nature has been shown to reduce stress and anxiety levels. Being surrounded by the lush tropical jungle, calm ocean waters, and friendly smiles can help to clear your mind and reduce stress levels. Additionally, the peaceful and serene atmosphere of glamping in the outdoors can help you to relax and unwind.
2. Improved Sleep Quality
Sleeping in nature can also improve the quality of your sleep. The natural sounds of the forest, such as birdsong and rustling leaves, can help to lull you into a restful slumber. Additionally, glamping accommodations are often designed with comfort and relaxation in mind, providing cozy beds and luxurious amenities to ensure a good night's sleep.
3. Increased Physical Activity
Costa Rica is a haven for outdoor enthusiasts! Glamping in Isla Chiquita can give you the opportunity to in physical activities that promote health and well-being. Kayaking, island-exploring, SUP, and hiking are readily available. These activities not only provide a great workout but also help to clear the mind and reduce stress.
4. Exposure to Sunlight
Exposure to sunlight is essential for good health, as it helps the body to produce vitamin D -essential for bone health and immune function. Glamping in Costa Rica provides ample opportunities for exposure to sunlight. (Don't forget to use appropriate sunblock!)
5. Healthy Eating
Isla Chiquita highlights healthy and fresh cuisine, with a focus on fruits, vegetables, and seafood. Glamping accommodations often offer gourmet meals made with locally sourced ingredients, giving you the opportunity to nourish your body with healthy and delicious food.
Isla Chiquita offers a unique and exciting way to promote health and well-being. From reduced stress levels to improved sleep quality, exposure to sunlight, and healthy eating, there are many health benefits to be gained from glamping next time you visit Costa Rica. So why not plan your next vacation to Costa Rica and experience the benefits of glamping for yourself?