Isla Chiquita a Gateway to Costa Rica's Gulf of Nicoya and Beyond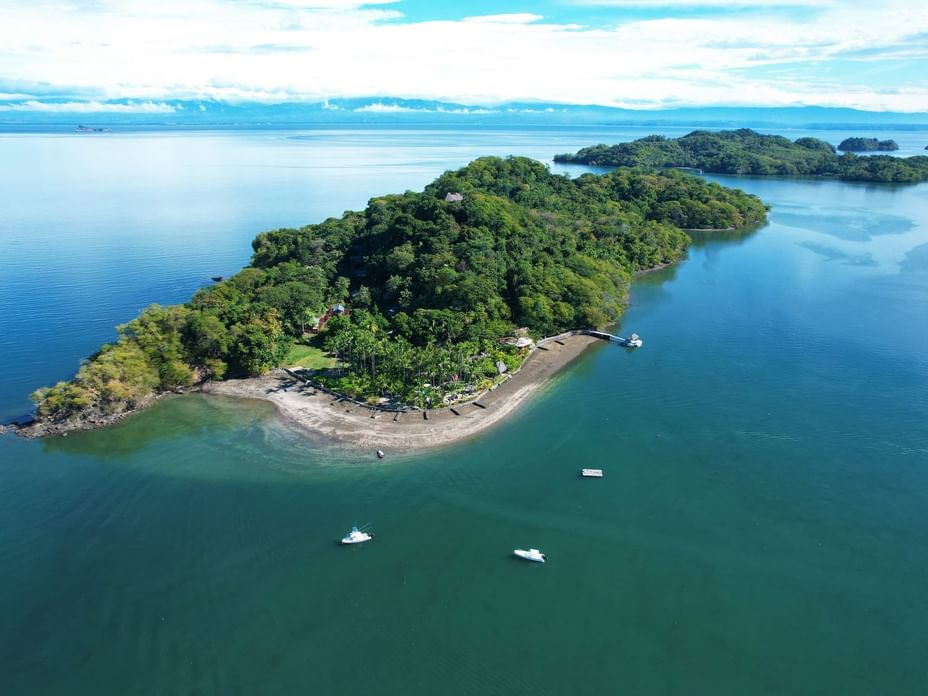 Looking for an offbeat Costa Rica itinerary? Isla Chiquita is a secluded island paradise that promises the perfect combination of raw nature, comfortable glamping accommodations, and exciting activities. Its location in the Gulf of Nicoya places is conveniently accessible from some of Costa Rica's popular attractions, making it an ideal transition destination as you plan your unforgettable vacation.
Isla Chiquita is surrounded by placid gulf waters and stunning natural landscapes, including mangroves, coastal jungle, and a collection of tiny islets and rocky outcroppings. This means that you will have plenty of nearby travel attractions to explore onsite. The island itself offers a wide range of activities, from kayaking and stand-up paddleboarding to snorkeling and birdwatching. Visitors can also take advantage of the luxurious glamping accommodations and enjoy spa treatments, gourmet dining, and relaxing along the oceanside gardens.
If you wish to combine Isla Chiquita with Costa Rica's most emblematic Cloud Forest, Monteverde is your top option. This stunning mountain destination is home to an incredible variety of flora and fauna, including monkeys, sloths, and countless species of orchids. Visitors can explore the reserve on foot or by zip line, and the views are truly breathtaking. A scenic 3.5 hour road connects Monteverde with Isla Chiquita. Another option is to drive from Monteverde to Puntarenas (1.5 hours) and board the Ferry to Paquera, the inland landing point right across from Isla Chiquita.
Beach lovers can include Isla Chiquita in any itinerary that explores Guanacaste's diverse coastline. From the northern beaches including Conchal, Tamarindo, Flamingo, and Las Catalinas, Isla Chiquita offers a fun alternative to traditional resorts. A three-hour scenic drive allows opportunities to see the countryside and tiny rural communities. For those who are interested in history and culture, the town of Nicoya is a must-visit stop. This charming town is home to a number of historic buildings, including the Nicoya Church and the Nicoya Museum. Visitors can explore the town on foot, taking in the local markets, little restaurants, and shops.
Reaching the Southern surf hotspots like Santa Teresa and Malpaís only takes about 1.5 hours driving along the tip of the Nicoya Peninsula. These locations offer some of Costa Rica's most emblematic beaches with endless waves, soft sand, and many select restaurants and eateries. No wonder they have drawn the attention of celebrities including Tom Brady, Giselle Bundchen, and Leonardo DiCaprio!
Whether you're interested in exploring the nearby travel attractions or simply relaxing on the island, Isla Chiquita is the perfect destination for a unique and unforgettable travel experience. With its natural beauty, luxurious accommodations, and exciting activities, it's no wonder that this secluded island paradise is quickly becoming one of the most popular travel destinations in Costa Rica. So why wait? Discover this little gem on your next Costa Rica vacation!